Thesis Research!

I am currently working on my senior capstone thesis as part of my final semester in undergrad at VCU.
→find a living google slideshow that I am updating as I continue my research
here
.
Memory Quilt

24"x36" patchwork quilt, digitally printed images on fabric, hand embroidered text.
A quilt made up of fragmented representational images of memories I have of/with my grandmother, Mary.
images: jewish apple cake recipe, an image of her keys, a painting of a rooster she kept in her home, a photo of her, my mother, my aunt and my two uncles in her garden, and other images.
[this quilt is part of a larger quilt made in collaboration with Erin Crawford, Caroline Barry, Fiona McMichael, Jasmine Montano, Emily Woodard, and Hannah Galligan.
The quilt was displayed at the Anderson gallery and then donated to a patient in palliative care at the VCU Massey Cancer Center upon the closing of the exhibition.]
Nov 15 2021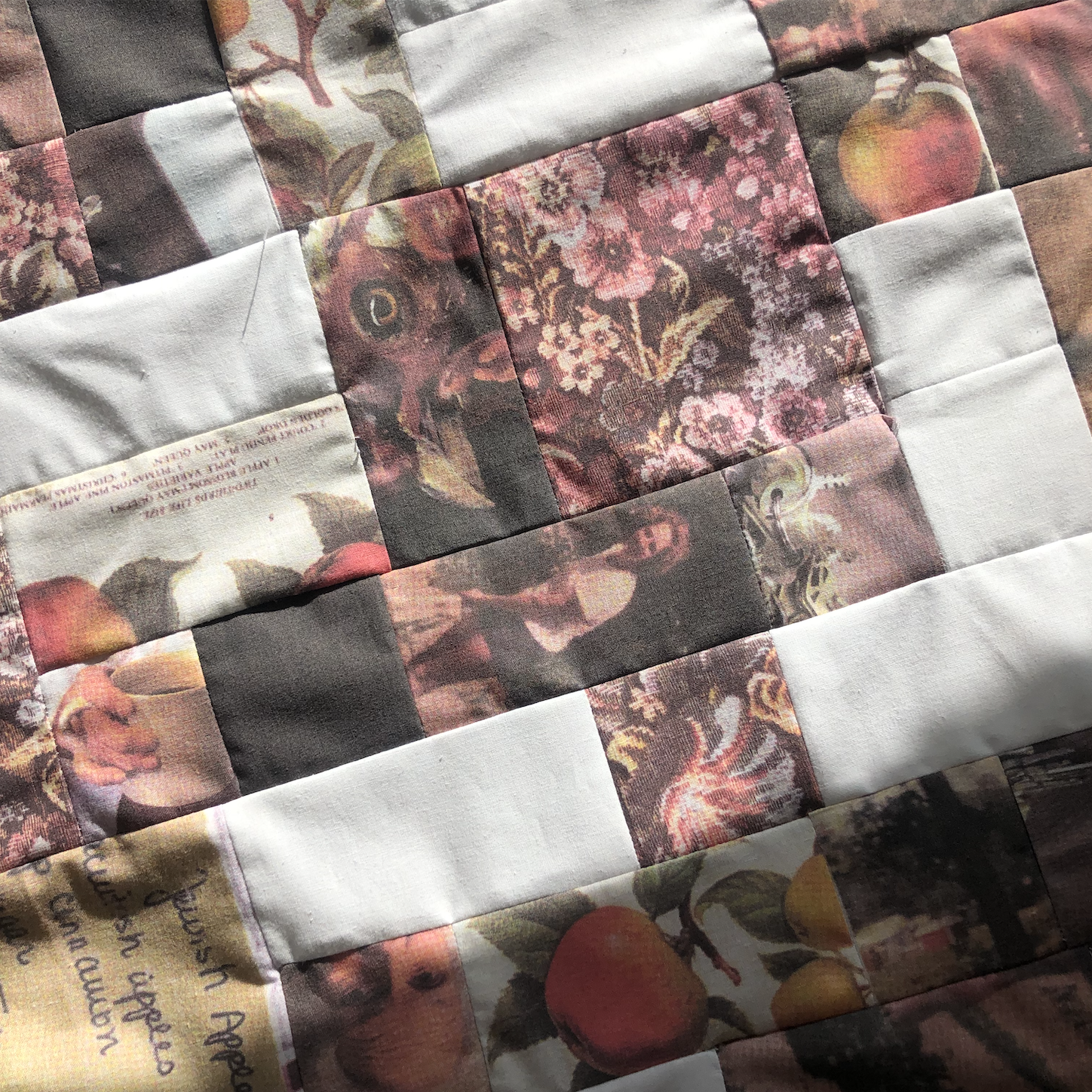 (text)iles

Making an argument for textiles as language.
Book, Hand-sewn binding,
4.5"x9", 23 pages.
Small page inserts are digitally printed cotton.
Text taken from
In search of a Language: Text and Textiles in Contemporary Women's Art by Sarah Ann O'Mahoney.
May 01 2021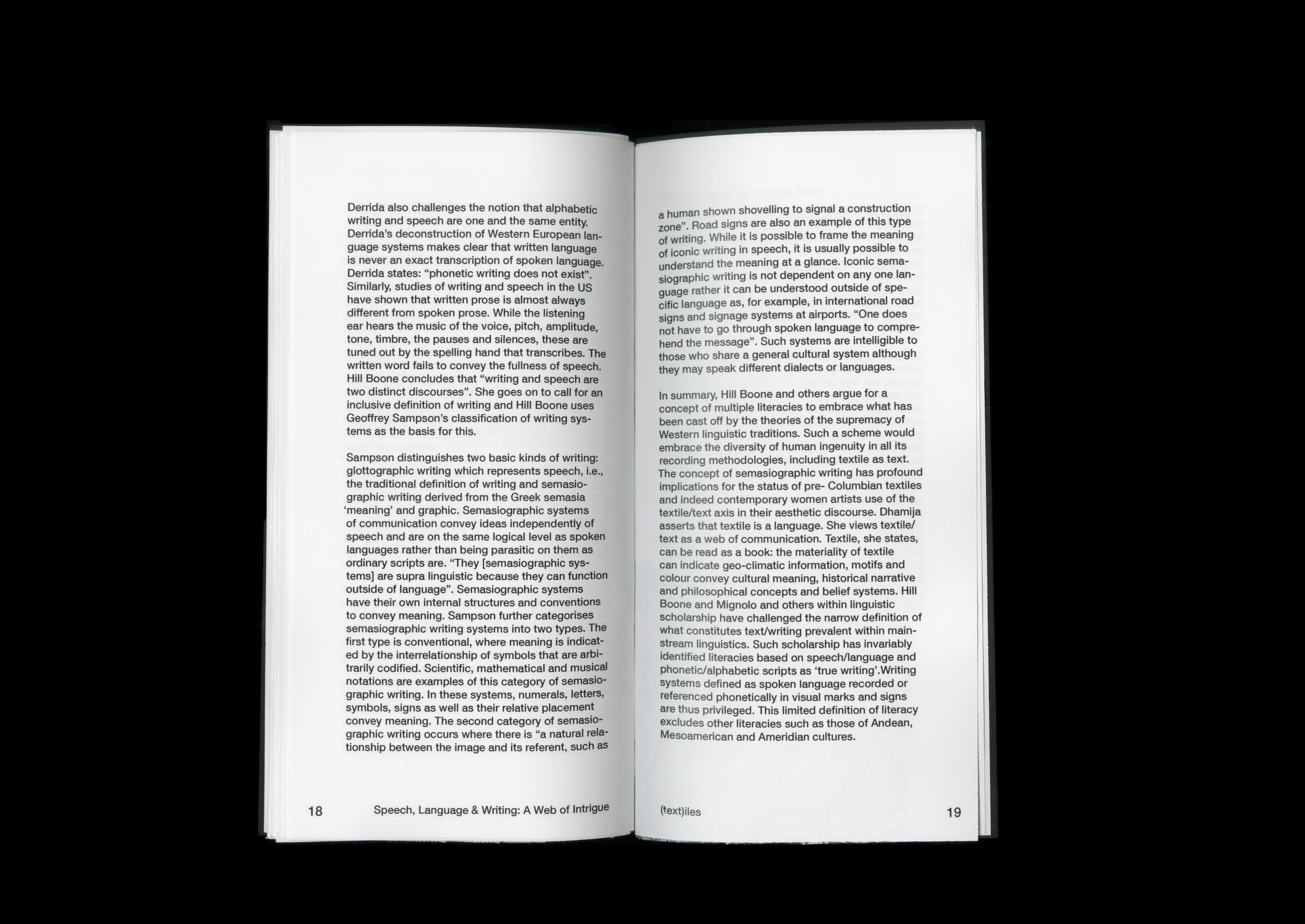 Accidental Archives

1 woven print and 10 front/back cmyk screen prints;
4.25" x 6" [postcard size]


A collection of things I consider to be Accidental Archives;
things that unintentionally act as a record of information, share stories, or act as an account of existence or action in some way that seems archival.


(i.e. A Cemetery being an Archive of lives and deaths, of families, of where someone lived, or the history of the location;
The library due date cards being an archive of time and places that book has, how popular the book is, or how old;
The shortcut Buttons on a radio serving as an archive of someones interest in music, their recent locations, or the person who has recently driven the car)

Dec 09 2021
In the Kitchen.

8.5"x11" CMYK Screen Prints, 15 editions.

Old family photos and stolen salt shaker veggies.

Sept 21 2021